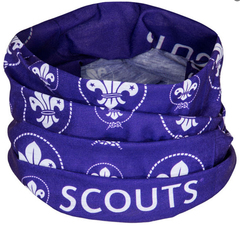 World Scout 9 in One Bandana
With at least nine possible ways of using it, the World Scout 9-in-1 tube style headwear is an ideal accessory whatever the weather.
Product Information
In striking purple, and featuring the World Scout emblem, the 9-in-1 tube headwear is useful and stylish.
Wear as a scarf, a bandana, headband or a hair tie even a wristband!
Material: 100% Polyester
Size: 50 x 23.5cm
Colour: Purple with white details
Machine washable